Chesapeake Bay Retriever
Redlion's Element of Surprise - "Bingo"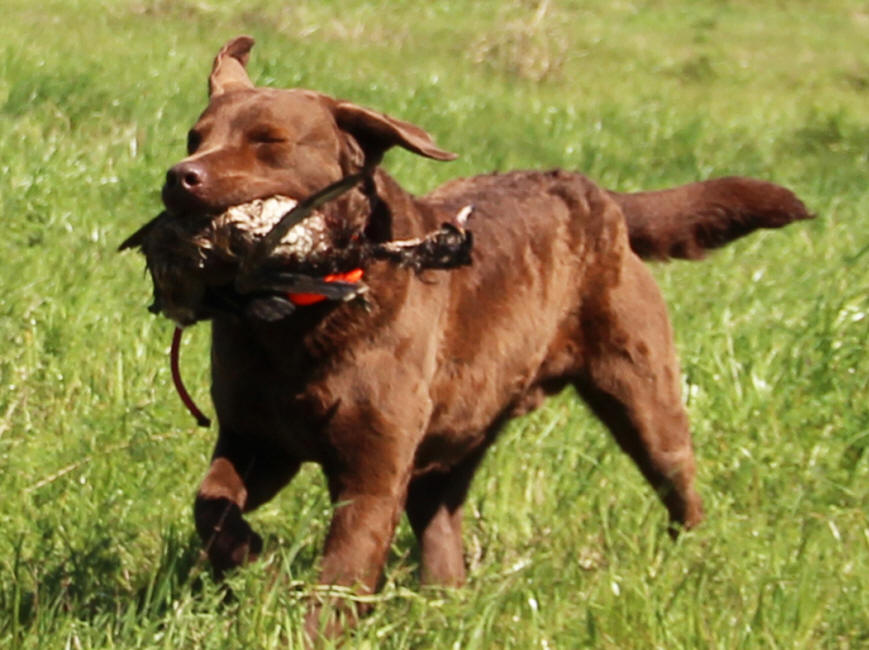 OFA hips/elbows pending, OFA EYE13789/2019-16, PRA-B, DM carrier, EIC clear, Long Coat clear by parentage, EDSF clear, Cardiac clear
Sire: SUCH/Am/Can Ch Redlion's Hit Doctor **c Am/Can MH WDQ
Dam: Redlion's Weatherdeck Floater
Breeder/Owner: Jane Pappler
View and Print Bingo's Pedigree
Stud Fee: $1600 A deposit of $300 is due at time of breeding and balance of the stud fee when the puppy(s) are 7 days old and before any paperwork is signed. Two puppies constitutes a litter. If bitch is not pregnant, no additional fee is charged..
"Bingo" is in training and ready for Junior Hunter and is started doing basic handling. He's stocky, great coat, and is all boy. He's always very alert and ready to participate in any activities.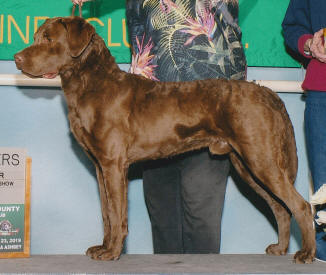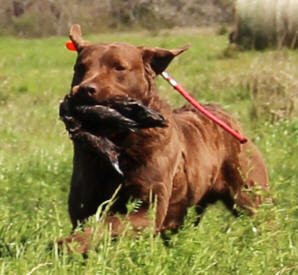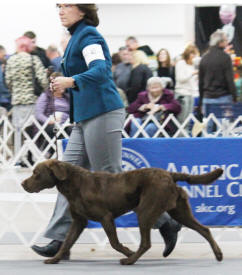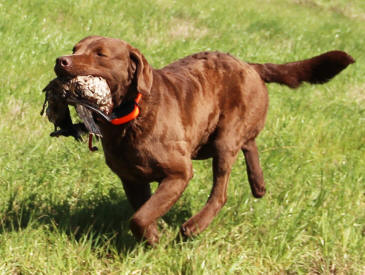 (some photos at 17 months of age)

Accomplishments

US Shows
10-13-18 Gloucester KC 4-6 mo baby puppy BOB, Baby Puppy Group 2
11-24-18 South Windsor KC, MA 4-6 mo baby puppy Best Baby Puppy - Baby Puppy Sporting Group 2
11-23-19 Windham Co KC American Chesapeake Club Supported Show WD 3 pts
2-23-20 Ochlockonee River Kennel Club Of Florida WD 1 pt
Canada Shows
11-30-18 Caledon KC 4-6 mo puppy Best Baby Puppy, Baby Puppy Sporting Group 1
12-28-19 Elora Gorge Group 1 limited WD, BW 2 pts
12-29-19 Elora Gorge all-breed WD 2 pts