A quality retriever is one that is bred to the breed standard, along with good health credentials of the parents and the dogs on the pedigree. It is also a dog that possesses the natural desire to do well in the field, either hunting or in competition. A quality retriever is a total package - one that has ability, trainability, sound temperament and is a good all-around representative of it's breed standard and makes a great companion and/or hunting dog. This is what we strive for at Redlion Kennel.
You may reserve a puppy in a specific litter with a $400 non-refundable deposit by check made payable to Jane Pappler (not Redlion Kennel). (DO NOT send mail requiring a signature as we are not always available). I will email out a 4 generation pedigree of each parent and their photos. A puppy packet of helpful reading information and training-aids is emailed to you ahead of time. Some of those items are listed on this web site under "free information" if you want to take a look. Puppies leave at 7 weeks of age and will have had their first shot, worming. Dewclaws are not removed, and have a health certificate from the Vet. The pups are active and well socialized by the time they go home. A contract is emailed out 1-2 weeks before the pickup date, explaining the guarantees, listing the shot info and the dates over the next few months for additional vaccines that are due and feeding instructions. Photos of the whole litter are sent out weekly. I do not guarantee sex and color until the litter is born and will then let everyone know for sure what is birthed. I make a note of preferences of color and sex and hopefully it will work for everyone but we can't guarantee. Color can never be guaranteed except on the Labs if we know what color the whole litter will be.
Limited Registration: Most puppies in a litter are sold for hunting or family dogs and are required to be spayed or neutered. They have a Limited Registration which means that these dogs cannot be shown or bred and no puppies from them could ever be AKC registered. Wioth the limited registration the dogs can compete in all over AKC venues (except breed showing) and attain many titles. Only a select few puppies from some litters will be sold for showing and/or breeding and there will be restrictions/requirements in the sales contract. Breeding is not for everyone. It should never to be done so kids can have the experience, nor is it done to breed pets without regard to the breed standards and only with all health info checked. Much expense, thought, time and effort goes into a breeding program along with health clearances, working ability of the parents and much more.
Every puppy has it's own personality and individual abilities and/or attributes. Some will make fine family companions while others are geared to be an active hunting or competition dog and a few exceptional ones will be the show competitors and be used for producing the quality dogs for the future. For these reasons above, I evaluate all the puppies and choose the puppy for the buyer, matching up what I think the abilities of the puppy will be and which puppy will best fit what the owner is looking to do with the dog. This makes for a better fit with owner & puppy and leads to a happy home for everyone. This is not done until the litter is 7 weeks olds. You and I will not know which puppy is yours until 7 weeks. I have picked many puppies and shipped them, sight unseen, to new owners all over North American and many to Europe. After having spent many years of watching, talking, comparing, competing, and using "hands on" to learn conformation and ability, I feel very confident in my selections. A knowledgeable breeder is one that can go over a litter of puppies at 7 weeks of age and easily see the differences among the puppies and pick them out accordingly to help to best fit the new owners needs. When searching for a breeder to buy from, this is one of the things you will want to find out about them. Always ask if the parents have hips and eyes certified and ask if the PRA, DM, and EIC test has been done so that the puppies will be guaranteed to be clear of this blinding eye disease.
** Note: We send out photos of the whole litter starting from Day 1 when they are born. We continue to do this till they are 6 weeks old. We DO NOT let anyone come in to visit/play with the puppies before they are ready to go. Too many viruses and health issues these days can be tracked in on shoes/hands/clothing. That is why we post all the info we can about the litter and send you the photos each week to be able to show the family and follow along their progress. So there are no visits ahead of time. I have lost puppies before this way and so have other breeders I know. We all want a healthy litter and to have your puppy be here at 7 weeks of age. Thanks for understanding.

Click below to see the current litters and other dogs for sale
Visiting Hours by Appointment Only: 11 am - 6 pm

Phone calls accepted: 10 am - 8 pm - Home/609-859-3570

Please Do NOT call the cell phone unless it is an emergency
NO texting please

View photos of Redlion Kennel - see where we raise our Dogs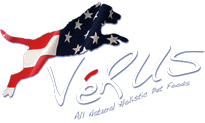 Redlion Kennel feeds "Verus" Holistic Dog Food