CH Ingmos Oxford Landing, JH
Hips/Elbow/Knee clear Grade A Swedish Registry, PRA-A by parentage, Cerf49908/Jan2013-84, DM clear, EIC carrier, OFA Thyroid TH289 clear
OFA CA4076 clear, carries EEBb Black with hidden chocolate, SR450999/01, DOB 1-22-06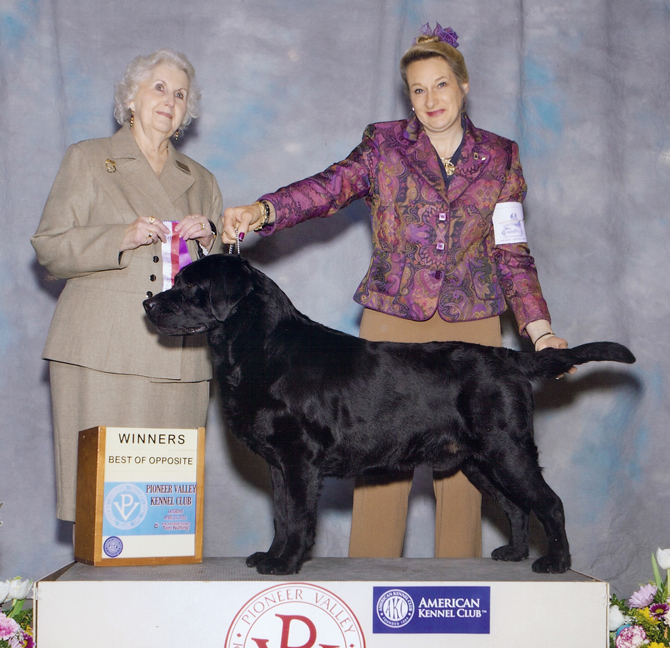 Sire: NorduCH IntuCH Ingmos Emilio Moro View and Print: Landing's Pedigree
Dam: Ingmos Inzolia Nadaria
Landing arrived in the U.S. from Sweden in September, 2007. It took him a bit to learn English but he's doing well with the second language now! Landing is very birdy and hits the water hard. He has earned his Junior Hunter Title and will be continuing his field training. He has a beautiful expression and personality, a dark eye, heavy coat and a thick tail that never stops wagging.
Landing's first three litters were born in 2008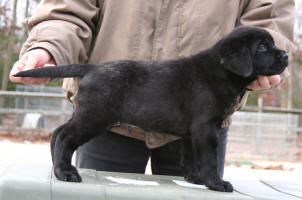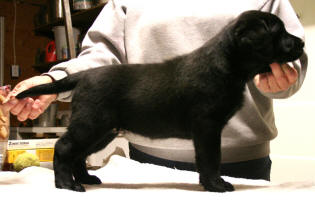 Accomplishments in the US
Hunt Tests
08-31-08 Pinelands Retriever Club 1st leg JH
10-5-08 Talbot RC 2nd leg JH
11-2008 3rd leg JH
7-28-09 MD 4th leg to complete title New Junior Hunter!
Shows
4-23-11 MA Pioneer Valley KC WD, BW, BOS 1pt
4-29-11 DE Wilmington KC Winners Dog, BOS 1pt
10-7-11 PA Hatboro WD 1 pt
11-5-11 PA Back mountain WD/BW 3pts
11-10-11 MD Talbot KC WD 1 pt
1-21-12 MD Carroll Co WD 1 pt
1-22-12 MD Annapolis WD 1 pt
4-14-12 PA Harrisburg KC WD/BOW 1 pt
7-4-12 MA Naugatuck Valley, MA 3pts major!!!
9-7-12 NJ Tuxedo Park KC WD/BOS 2 pts New Show Champion!!!
Canada Shows
12-2-11 Brantford, Ontario, Canada WD 1 pt
12-3-11 Brantford, Ontario, Canada WD 1 pt
View and Print: Landing's Pedigree