Chesapeake Bay Retriever
CH Redlion's Come Back Hudson - "Hudson"

OFA10717 Good, OFA EL2564, OFA EYE719/2015-31, PRA-A clear by parentage, DM and EIC clear, Long Coat carrier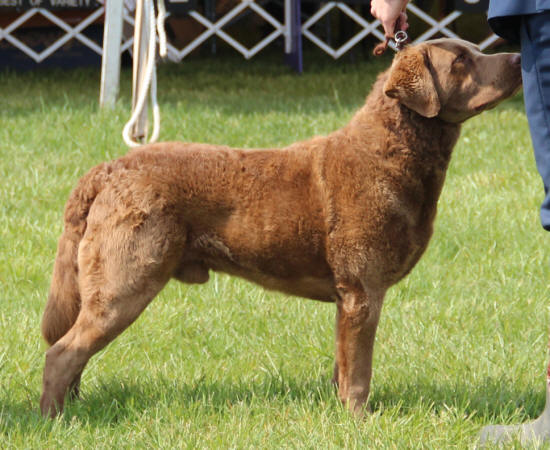 Sire: Am/Can Ch* Redlion's Come Back Hank**c WDQ CWCI
Dam: Redlion's Flying Circus
View and Print Hudson's Pedigree

Fee: $1300 A deposit of $300 is due at time of breeding and balance of the stud fee when the puppy(s) are 7 days old and before any paperwork is signed. Two puppies constitutes a litter. If bitch is not pregnant, no additional fee is charged..

Hudson is a stocky dependable hunter. He rarely misses a day from September through March and has 2 legs towards his Master Hunter title. He's quiet, easy going with a wonderful friendly disposition. Weighing in at 80 lbs he strong, sturdy and gets the job done. Hudson has a a thick coat, a strong chest, and a powerful moving rear with beautiful side-gait and balance.
2016 - 3 years old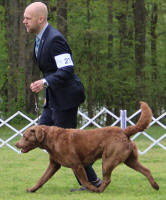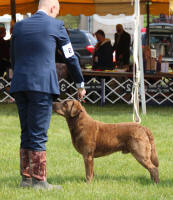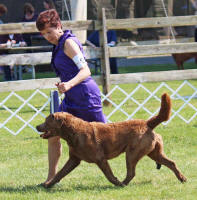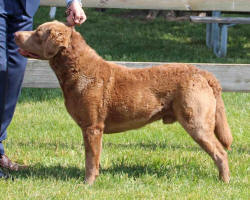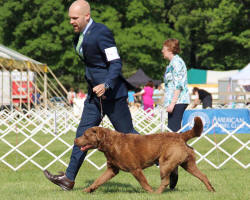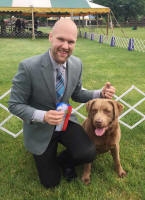 Hudson was shown this spring in just 8 shows and quickly finished his title.

Accomplishments

Hunt Tests
Hudson has 1 leg on the Senior Hunter title and 2 legs towards his Master Hunter Title.
He is a very accomplished hunting dog on both land and water birds.
Shows
4-30-16 Wilmington KC WD/BW 4 pts
5-8-16 Trenton KC WD 3 pts
5-27-16 Union Co KC WD, BOS 1 pt
5-28-16 Staten Island KC WD, BW, BOS 3 pts
5-29-16 Plainfield KC WD, BW, BOS 3 pts
5-30-16 Plainfield KC WD, BW, BOS 1 pt new Show CHAMPION!